As you can see i've been M.I.A. Sorry for that, it seems like my post depleted each month. And maybe someday it will be zero post per month.
.
.
.
NOOOOOOOOOOOOOOOOOOOOOOOO!!! *knocking down a table*
It's just, I don't have much product to review, since it's all PO this time.
Anyway i got this nail polish, that i forgot to review, i feel like so stupid, i should have review this nail polish for halloween or fall, since it's a perfect shade for fall! W
hy? Oh why? i forgot to swatch you dear? i'm just too fond with earth and cat's bum!
ARRRRRR! Sara, maybe you should reconsider to be more organized next post *note to myself*
What caught my eyes:
TONYMOLY - Galaxy Series GT03 (Mars)
Fourth! Just one left to make my collection complete! Mercury, wait for me!
Brush comparison:
TONYMOLY - Galaxy Series- GT03 (Mars) and OPI - Here's today Aragon Tommorow
TONYMOLY - Galaxy Series- GT03 (Mars) - Indoor (Soft flash)
TONYMOLY - Galaxy Series- GT03 (Mars) - Outdoor (Sunlight)
BOKEH!
If you wondering why my pinky look different, because i only use one coat on it, the other use two coats, i forget to reapply it on my pinky.
You know what? I love this series.
Not only because of the shade and glitter madness, but also because of it's random naming system. That's what make my head working, with imagination.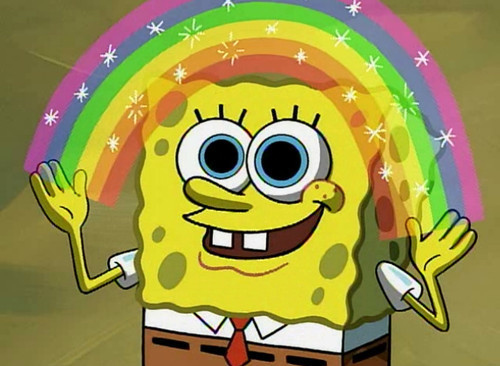 The idiot's box episode. One of the best
And this Mars, really, well, a Mars. The color blatantly scream "MARS!!!" with no upgrade whatsoever, well, maybe it's just my subjective thought, i wish i have another Earth, sometimes, it looks green, blue and grey! Maybe Earth just to unique so no other planet can mimic the color.
Skip my subjective thought!
It's a brown based, with blue, amber microglitter, gold and orange! The blue and amber microglitter is very, very, veryyy small, i only notice it because it's blinking quite a lot.
Ohh! Ohhhh!!!!! Smart! Is there any water on Mars? Is there any microorganism on Mars? Curiosity's job to find out! Ohhhh! I always love your detail! Way to go Tonymoly! I love you!
Formula wise, This nail polish is kind a thick but manageable! And like it's brother and sister, top coat eater, i apply 3 coats of skinfood nail vita top coat each nail, and it's dries matte and very gritty just like you put sand on your nail, that gritty!
What you might want to know:
TONYMOLY - Galaxy Series GT03 (Mars)

Rp 79.000,- (counter price)

Made in Korea

Available locally (Jakarta: Taman Anggrek and Pondok Indah Mall)
Product : 8,5/10
Well, TONYMOLY has always been so consistent, thick, manageable, opaque in 2 coats, and dries matte and gritty.
Packaging : 8.5/10
Simple, storage friendly and aesthetic, What not to love?
Value for money : 8.5/10
I actually love their glitter pick, amber, gold, orange with blue. MARS.
Total : 8.5/10
Let's just say! Mars, it's not that mind blowing like it's brother and sister. BUT! I welcome this baby on my stash! It's blinking so crazy! And i don't have any other brown glitter like this before.
Repurchase ? Wait for my mercury swatch! *maniac laugh!!!*
XOXO